Thinking about studying in Australia? Many Singaporean students are opting to study at Australian universities because of available university places, scholarships and courses, a strong exchange rate for Singaporeans, and the recognition of previous studies. In 2018, there were almost 10,000 Singaporean student enrolments to Australian universities.
Other reasons why Australia is a popular choice for Singaporean students it that it's home to many top ranked universities and Australian student visas allow for part time work in Australia to supplement your funds.
When you graduate, you may also be able to land a job in Australia after your studies. Australia is also the 3rd most popular country in the world for international students, only after the United States and United Kingdom.
Add in the high quality of life, and Australia's close proximity to Singapore (Perth is only a 5 hour flight away and the east coast around 8 hours) and Australia can be a great place to study.
So if you have decided to take the plunge and study in Australia, what can you expect if you decide to study here for a while?
Firstly, the Unique Australian Culture and Language
[subscribe_to_unlock_form]
Believe it or not, Australia is not populated by a large proportion of crocodile wrestlers! Australian culture is more complicated than cuddly animals, an obsessive sports culture, or laying around on the beach!
In fact, Australia is a multicultural society and people have arrived here from over 200 countries. Australian culture is a blend of all of these and it's not just one thing – its many things! One thing you might notice is the mind boggling array of international food available here to try out. There is a large population in Australia of Asian descent, especially in the cities, so Australia won't feel completely foreign to you when you first arrive.
While English is the official language of Australia, many others are also spoken. What might strike you at first is how people speak English in Australia. Just like Singaporean English (or Singlish – I especially like 'Go Where Do What?' for word efficiency!), Australian English has taken on a form of its own and at first, you'll probably have no idea what anyone is talking about. Australian's like shortening words to as few syllables as possible!
Lifestyle
While Australia is large in terms of land mass, most of the population is concentrated in the capital cities on the east coast. However, Australia is a land of wide open spaces (which I call 'impressive nothing!) and you'll need time to visit many of our natural attractions.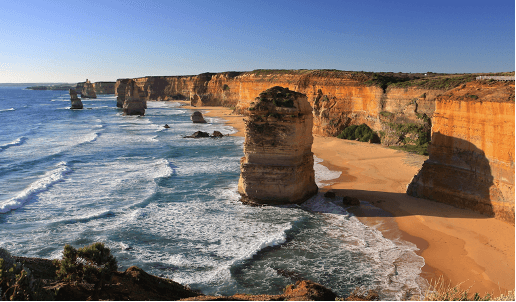 In general, Australia is an outdoors lifestyle – you'll see many people doing things like running, cycling, absailing, or any excuse to be out in the fresh air. The great thing about this is that most of these things are free! But there's also an active arts and cultural scene which include music festivals, food celebrations and other social events.
Weather
It's hard to describe what the weather is like for an entire continent. Living in tropical northern Australia will feel more like home with higher temperatures and humidity, whereas Melbourne might feel like a polar region!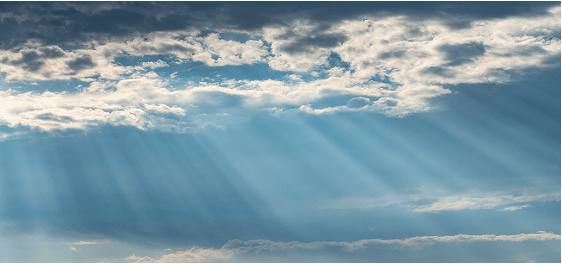 The Australian Government Bureau of Meteorology (BOM) website is a comprehensive resource for current weather conditions around Australia. You will be able to gauge the seasons where you will be studying across the year with the BOM site.
Getting Around
Public transport between cities does vary considerably on where you study – don't expect the same levels of service as the Singapore Mass Rapid Transit system! For example, if you study in a regional centre, your public transport options would be considerably less than in the major cities of Sydney, Melbourne and Brisbane. You might want to invest in a bicycle and/or a second hand car which are easily obtainable.
Regardless of where you are located, the most popular ways people can get around include:
• Good old fashion walking
• Buses
• Trains
• Trams/Light Rail (e.g. in Melbourne, Gold Coast and Sydney)
• Public Bicycles and Scooters
• Private cars
• Private Bicycles, and
• Ride sharing services such as Uber.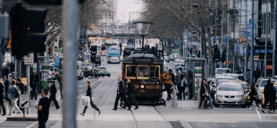 If you're looking for the easiest way to get around Australian cities via public transport, try and locate yourself near a train line (or tram line in Melbourne) as this form of transport by far the least affected by traffic disruptions. Otherwise, if you're planning on a road trip to see some of Australia's natural attractions, you'll need to have your own car or hire one.
And Lastly, Where Should You Study In Australia?
That depends on a number of factors – such as what you want to study, which might automatically determine where you study. For example, you may wish to go to an Australian university that specialises in medicine, engineering or science and this would determine which city you would reside in.
You may also choose a specific city based on lifestyle factors – for example, Sydney for its plentiful events, Melbourne for sport and culture, or Brisbane, Perth or Adelaide for something more laid back. By far, Sydney, Melbourne and south-east Queensland (which includes Brisbane and the Gold Coast) take up the lion's share of where students choose to study.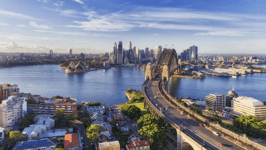 Once you have been accepted into an Australian university, you'll need to get hold of a student visa first by meeting a number of conditions. Singaporean students can apply for a student visa online at the Department of Home Affairs website. You can also search for scholarships at Australian universities here.
Regardless of where you choose to study, you're bound to have a great time in Australia. Your new adventure awaits!
[/subscribe_to_unlock_form]